Data

27 Mai / 17h00-18h00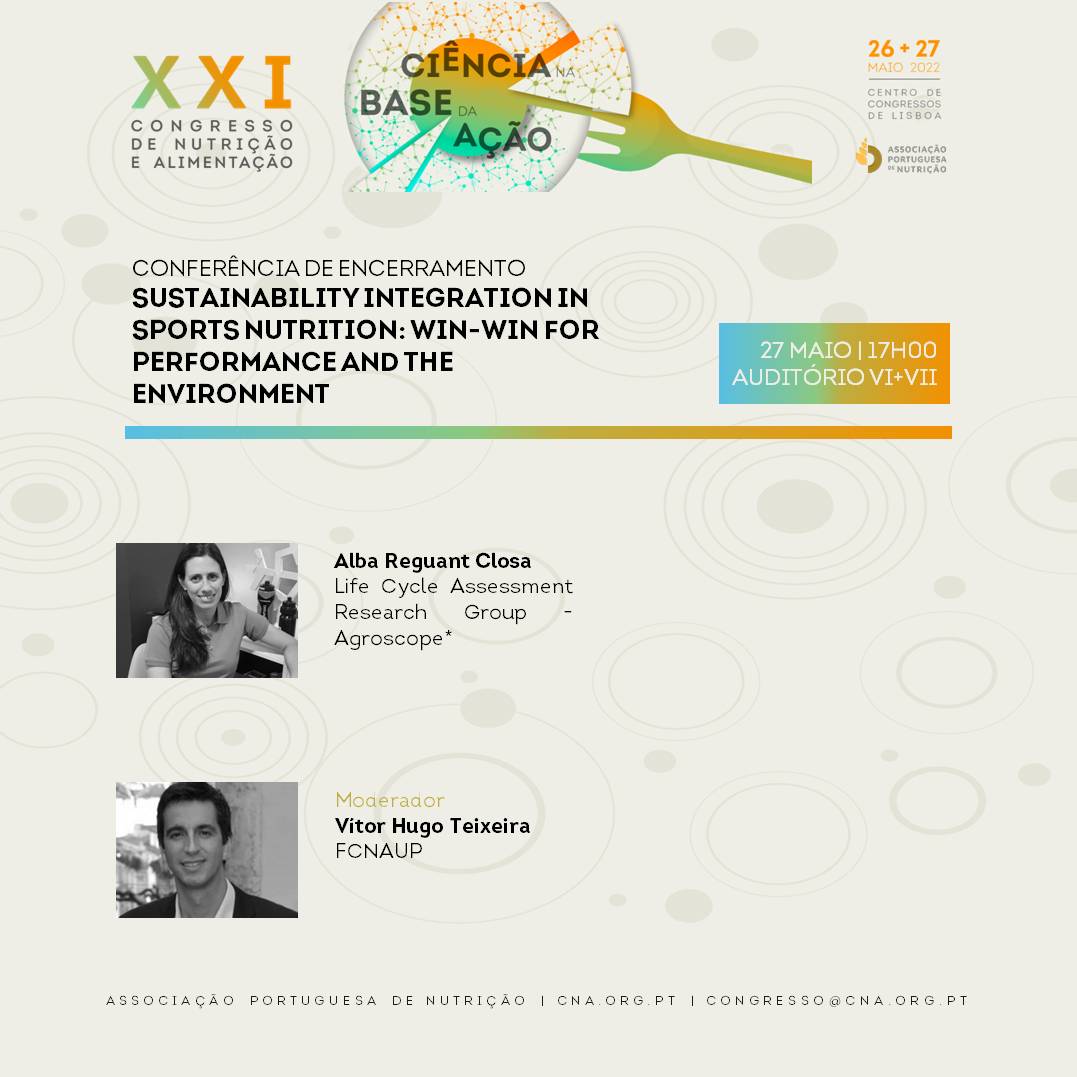 CONFERÊNCIA DE ENCERRAMENTO | FOOD SUSTAINABILITY & SPORTS NUTRITION: WIN-WIN FOR PERFORMANCE AND THE ENVIRONMENT
Highlights
The presentation will be divided in four main parts.
• First, major environmental aspects of food systems will be introduced and the scientific method, life cycle assessment (LCA) which measures the environmental impacts of products from cradle to grave will be exposed.
• Second, aspects of diet quantity and quality (e.g. protein quality of plant-based proteins and its effects on muscle anabolism) will be discussed.
• Third, the Athlete's Plate® nutritional educational tool will be described, as well as the newly developed Sustainable Athlete's Plate®.
• Finally, practical experiences of sustainability integration, from food literacy to meal planning (e.g. ethics of food, growing food, cooking skills, engaging athletes in the food community) will be shared.


Assessing the economical, social and environmental aspects of diets is a complex process. Life cycle assessment (LCA) is the methodology used to evaluate the EnvI (but also social and economical) aspects associated to a product (ISO 14040:2006)

Health professionals and sports dietitians education should include sustainability to ensure they have the competencies to drive change.